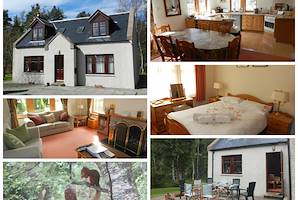 Osprey House, Nethybridge
Christmas / New Year week
Osprey House is now offering a discount on the Christmas and New Year weeks, running Friday to Friday.
Christmas, 21 Dec to 28 Dec - 10% discount now £835 + booking fee
New Year, 28 Dec to 4 Jan - 20% discount now £1035 + booking fee
For more info or to book now click here
Come and enjoy the festive season in Highlands!
NEWSLETTER SIGNUP
We'll let you know of any special offers from time to time. Your email address will NEVER be shared with anyone else.